Wednesday, July 24th, 2013
James Hayman:  My next McCabe thriller, Darkness First, is coming out October 1st as the lead title in Harper Collins' brand new Witness imprint that plans on featuring mysteries and thrillers initially in Ebook format and, in most cases, later on in print.
I decided to go with Harper Collins' after learning that, while roughly 25% of all books sold in the U.S. are sold in Ebook format, in genre fiction such as mysteries, thrillers and romance, the number is closer to 60% and rising.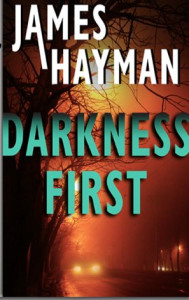 Darkness First is the first novel in the McCabe/Savage series to feature Detective Maggie Savage, McCabe's partner, as the key protagonist.  Most of the story is told from her point of view.  As a male writer I wanted to try writing a novel primarily from a female point of view which turned out to be interesting, especially when it came to describing the sex scenes. The book is also the first of the series that takes place primarily outside of Portland.
In Darkness First Maggie goes home to Machias in Washington County, where she was born and raised, to help Maine State Police CID detectives and DEA agents track down a murderous oxycontin dealer who has viciously killed a young woman who worked with him. In the process, the murderer came perilously close to killing Maggie's oldest and dearest friend, Emily Kaplan, a doctor who was trying to help the murdered woman. Eventually (naturally) the hunt for the killer takes a number of unexpected turns and draws Mike McCabe, into the case.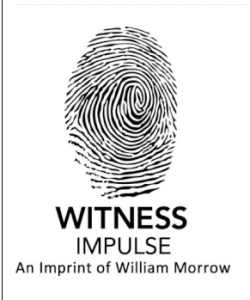 I drew the title Darkness First from the fact that Washington County is the easternmost county in the continental United States where, as many have noted, the sun rises first in America.  I found it interesting that far fewer people had made the point that Washington County is also where darkness  arrives first.  As Hemingway might have said, the sun also sets. And, of course, bad things happen when it does.
The book introduces a number of new characters I like and who may appear again in future McCabe/Savage novels.
These include Maggie's father, John Savage, the four term sheriff of Washington County who, "a lean six-four, with a gray mustache and a weathered face, Savage looked more like a sheriff in a John Ford western than one in a rural county in Maine. He was even armed like Wyatt Earp with his pride and joy, an original 1873 long-barreled Colt .45 Peacemaker, strapped to his waist. All he needed was a horse and a Stetson hat to complete the image.  And somewhere at home Maggie was pretty sure he had the hat."
Another of the characters I like in this book and may use again is Maggie's best and oldest friend, Dr. Emily Kaplan.  In addition to being a doctor, Emily, at six-foot-three and one hundred and eighty pounds, is a former all-star basketball player and a one-time world-class amateur boxer. She is also something of an idealist. Emily practices medicine out of her childhood home, "a small but pretty colonial farmhouse set at the end of a country road on the outermost edges of the village of Machiasport…It was, she liked telling the few friends from med school who bothered to visit, the global headquarters of Machiasport Family Medicine.  They would smile at her small joke and tell her how much they admired her decision to work here, among the people of the poorest and most underserved county in a poor and underserved state. A few told her they were sometimes tempted to do the same sort of thing. But, as far as she knew, none ever had. Her classmates had richer fields to till."
In the book we also meet Maggie's ne'r do well brother Harlan, an ex-marine who suffered serious wounds serving two tours in Iraq and who is still suffering from the effects of  PTSD.   Harlan makes much of his living, such as it is, playing pool for money in a bar, The Musty Moose, in Machias. "The pool tables in the side room at the Moose were crowded with the usual assortment of players and hangers-on. Maggie spotted Harlan in a game at table three and leaned in against the wall under the head of a long-dead bear some taxidermist had stuffed with its mouth open and fangs exposed, in full roar. The creature looked like it was seconds away from leaping off the wall and gobbling up the nearest player.
She watched her kid brother sweep the table till all that was left was the eight ball pressed against the far rail about a foot from the pocket. He had a good eye, that was for sure. Probably why they'd made him a sniper in the Corps."  That good eye comes in handy later in the book.
The last of the characters to mention is Tabitha Stoddard, the murder victim's eleven-year-old sister. Tabitha is a nerdy, bookish, semi-fat kid with big round glasses, who, improbably, sets herself the task of tracking down her big sister's murderer and who, in fact, ends up being a key part of catching him. We first meet Tabitha shortly after she learns that her sister Tiffany has been murdered.
"Tabbie had a hard time thinking of Tiff as dead. Everything about her big sister had always seemed so alive. Tiff was everything Tabitha always wanted to be but knew she never would. She was beautiful. Smart. Fun and funny. The idea of someone like Tiff being dead seemed crazy. Ridiculous.
Tabbie told herself to stop being stupid. Anybody could be dead and, at eleven years old,  a person really ought to understand what being dead meant. Dead was dead. Just like Terri was dead and had been for three years. Just like Grammy Katherine was dead. And their old dog Lucy. She was dead too. Tabbie'd gone to the vet with her mother when they gave Lucy the shot. The vet put the needle in and just like that Lucy went from being an alive thing to a dead thing.  At eleven years old a person obviously knew what dead meant.
What she wasn't all that sure about was what happened after you were dead. Were you just not there anymore? Gone. Poof. Like you never existed? Just a rotting lump of meat in a box underground being eaten up by bugs and worms?
Or was dying more like what they said in church?  Tabitha was by no means certain it was, but if it was, well then there was a distinct possibility Tiff was flying around somewhere in either heaven or hell. She was in what Mrs St Pierre who lived up the road called a better place. Mrs St Pierre came over with some cupcakes after she heard on television about Tiff being murdered. Tabbie didn't know why Mrs. St. Pierre thought cupcakes would help but apparently she did."
Darkness First comes out first in the British Commonwealth countries.  On September 15th, Penguin UK will release it in Britain, Australia, New Zealand, India, South Africa and so on.  Two weeks later Harper Collins will release the book as the lead title in the launch of their new Witness Impulse E-book imprint.