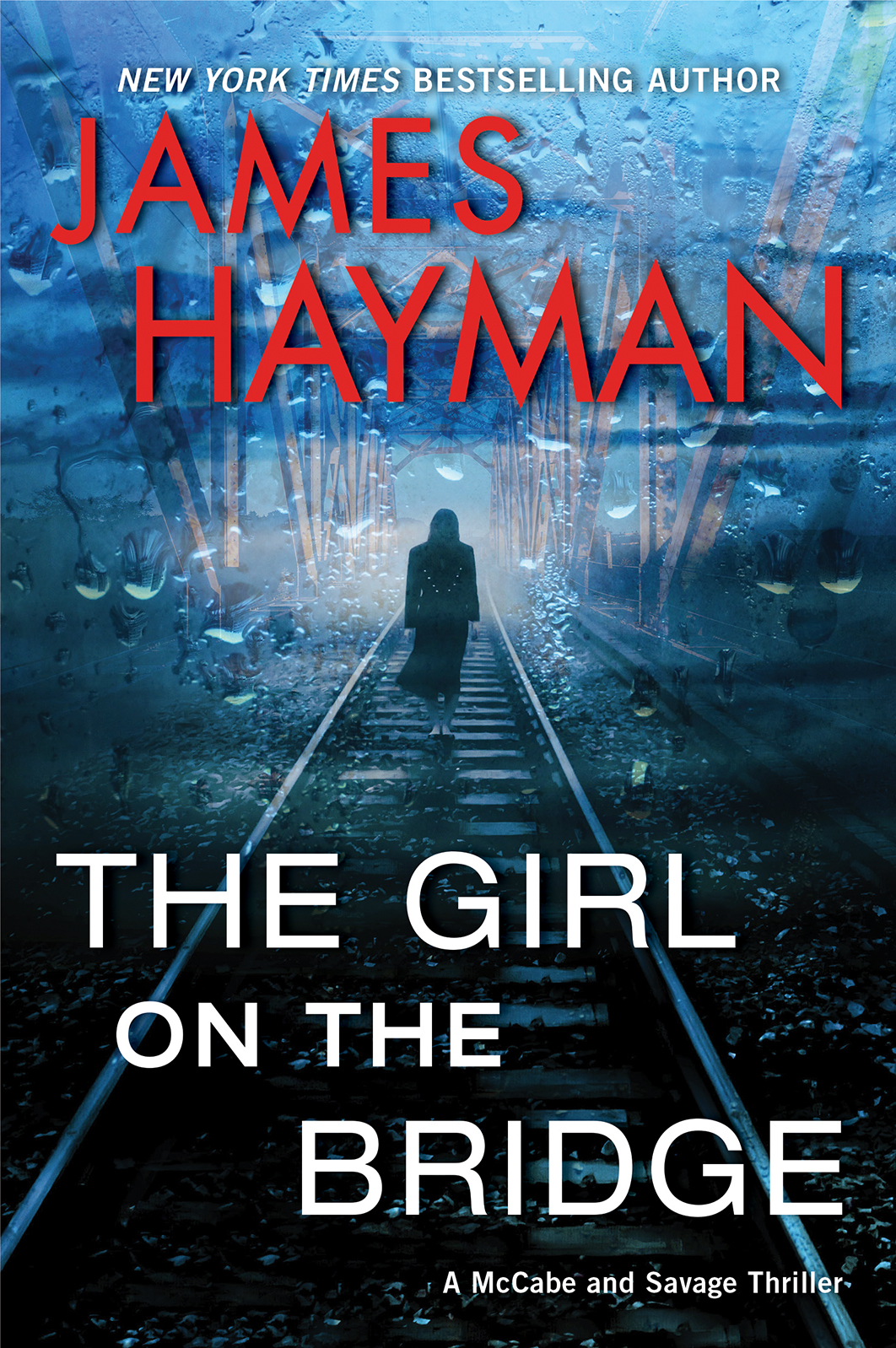 Please join  us on January 17th. 6:30 PM.  I'll be reading from my latest McCabe/Savage thriller, "Damage," at the Lithgow Library in Augusta Maine.
Great Review from Booklist for The Girl on the Bridge:
BOOKLIST:  Turning someone else's terror, pain, and even death into diverting entertainment is at the core of the mystery writer's craft, and here Hayman offers a stunning lesson in how to do it. His novel begins with a gang rape at a university frat house and goes on to a suicide. Then mutilation and murder, and before he's finished, there's at least one head blown apart. Things are kept afloat by Hayman's two series detectives, Michael McCabe and Maggie Savage of the Portland, Maine, police. They're smart, they're fiercely articulate, and their dogged investigation turns the novel into a procedural of the highest order. Horrible things happened, but justice is on the way. Or, as one suspect says, "pure revenge." The cops spend time interviewing those with scores to settle—the victim's husband, a betrayed wife or two—with each seemingly routine inquiry adding to the suspense and puzzlement. Everything goes right here: pacing, mood, and lean, elegant writing. And by the time readers learn the killer's identity and motive, they'll be happy to kill the scumbag, too.— Don Crinklaw
Portland, ME, April 22, 2017: James Hayman To Lead Session on Crafting Great Mystery Plots at the 2017 CrimeWave
Click  to Read the Rave Review from the Portland Press Herald for The Girl in the Glass:
http://www.pressherald.com/2015/08/23/complex-james-hayman-mystery-is-double-the-fun/
Darkness First Hits USA Todays National bestseller list:  http://books.usatoday.com/usatodaybooks.pdf
February 18, 2014:  Meet James Hayman at 7:00 at the York Public Library, York Maine
Bob Keyes Profiles James Hayman for the Maine Sunday Telegram (Click to read article):  http://www.pressherald.com/life/audience/Suspense_writer_James_Hayman_is_out_with_his_third_McCabe-Savage_thriller_.html?pagenum=full

Starred Reviews from Library Journal
Both The Chill of Night  and Darkness First have earned starred reviews from  "Big 4" early reviewer, Library Journal.  Here's what the reviewers said:
"What does a killer call a frozen, dead lawyer stuffed into the trunk of her BMW? A good start. Hayman's second novel (after The Cutting) finds series detective Michael McCabe leading the investigation into the murder of Lainie Goff, a beautiful and successful Portland attorney. McCabe's only clue is a piece of paper stuffed between the dead lawyer's clenched teeth with a biblical quote about sinners dying by the sword. His only witness to the crime is Abby Quinn, a young paranoid schizophrenic who claims that Death himself killed Goff. With Quinn running for her life, it's up to McCabe and his colleagues to find the killer quickly, preferably before "Death" really does make Quinn his next victim. VERDICT: Hayman has penned an engrossing whodunit with a tenacious investigator, who luckily also happens to have the gift of a photographic memory. Highly recommended for readers of suspenseful, captivating mysteries with a cast of colorful yet believable characters." -Susan O. Moritz, Montgomery City Public Library, MD
"Hayman's terrific third thriller and the lead title in Harper Collins new digital-first imprint-pits two Portland, Maine detectives against a ruthless killer who murders with impunity and then vanishes without a trace. VERDICT: A deplorable killer, tantalizing characters and a hint of romance mix with the twists. What more could a reader ask for? The Maine landscape also plays a key role in making this novel stand out from the deluge of thrillers in the marketplace. One hopes that Hayman will continue this gripping series, whether online or in print."-Jeff Ayers, Seattle Public Library.
James Hayman to return for second Brown Bag Lunch appearance at the newly renovated Portland Public Library.
James Hayman will be back at the new Portland (Maine) Public Library's for a  second Brown Bag Lunch appearance on Wednesday, July 14th  at 12 noon at the main library at 5 Monument Square in Portland.  Hayman will discuss and read from new McCabe suspense thriller The Chill of Night. After the reading he will be available to sign books for those who would like to purchase copies. All sales are courtesy of Longfellow books and a portion of the proceeds go to support the new library. Admission is free.
The Cutting published in Dutch translation in the Netherlands
De Scherprechter, a Dutch translation of The Cutting, is now in bookstores in Holland.  As Tess Gerritsen notes on the cover, De Scherprechter is "een verbluffend debuut dat me van het begin tot het eind de lurven greep. Een sensationale thriller!"