The Girl in the Glass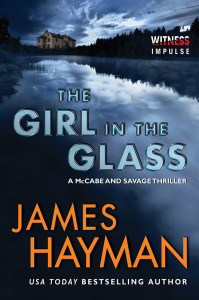 June 1904.
Aimée Garnier Whitby, a beautiful French artist and wife of one of Maine's richest and most powerful men, is found near death on the Whitby family's private summer island, the letter "A" mysteriously carved into her chest.
June 2012.
Veronica Aimée Whitby, the eighteen-year-old descendant and virtual double of the first Aimée, becomes the victim of a near perfect copycat murder. With another beautiful, promising young Whitby woman slain, the media begin to swarm and pressure builds for Mike McCabe and Maggie Savage to bring the killer quickly to justice. But the key to solving Aimée's death just might have been buried with her beautiful ancestor.
Buy Now From:  Amazon Barnes & Noble iBooks Store
Darkness First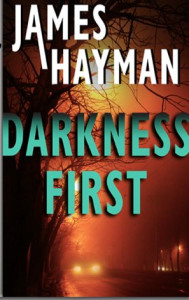 In the dark shadows of a summer evening a young woman named Tiffany Stoddard is brutally slain by a remorseless killer's razor sharp blade. Learning that her closest childhood friend was nearly killed in the same incident, Portland Detective Maggie Savage rushes to the scene to join the State Police investigation. Maggie soon discovers the killer's name is Conor Riordan.  There's only one problem.  Conor Riordan doesn't exist.
The only person who can provide a clue as to who Riordan really is, is the victim's eleven-year-old sister, Tabitha. And now Tabitha has turned up missing.Soon Maggie and her long time partner, Detective Sergeant Michael McCabe, find themselves in a desperate race against time to find the missing child before she becomes a vicious killer's next victim.
Buy Now From:  Amazon Barnes & Noble iBooks Store, Longfellow Books
The Cutting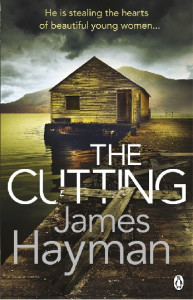 In the foggy pre-dawn light of a September morning, a young woman is abducted as she jogs through the elegant streets of Portland, Maine's West End. That night, the nude, mutilated body of a teenaged girl is found, dumped in an abandoned scrap yard, brutally raped, her heart surgically cut from her body.
Are the two crimes linked? Detective Sergeant Michael McCabe, head of Portland's Crimes Against People squad isn't sure. But in a city where there were only two cases of homicide the entire preceding year, the coincidence of timing seems compelling. And McCabe soon finds himself in a race against time to rescue the missing woman before she too becomes a victim of an evil and deadly conspiracy.
Against the vivid backdrop of Portland's cobblestone streets and working waterfront, McCabe and his partner, Detective Maggie Savage, pursue a brilliant but morally corrupt killer who believes he alone has the right to decide who shall live and who shall die.
The Chill of Night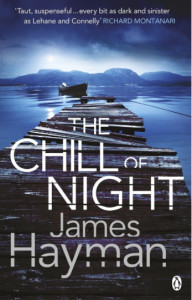 When Portland, Maine Detective Michael McCabe finds the frozen body of Lainie Goff, an ambitious and beautiful young attorney stuffed into the trunk of her brand new BMW convertible, the only clue is a piece of paper stuffed between her teeth with a biblical quote about sinners dying by the sword.  The only witness to the crime is a young schizophrenic woman, Abby Quinn, who believes she saw Death himself kill Goff.  Quinn runs to save her own life nd McCabe has to find the killer before the killer finds Quinn.