Friday, July 27th, 2018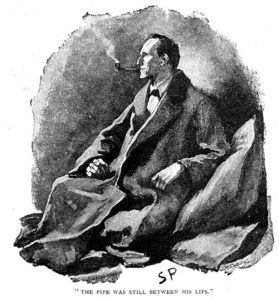 For today's blog I'd simply like to draw Sherlock Holmes fans attention to a review in the New York Times of a new book about the time Sir Arthur Conan Doyle filled in real life the role Holmes filled in so many of his stories: putting the clues together and solving the crime.  The book is titled: CONAN DOYLE FOR THE DEFENSE
The True Story of a Sensational British Murder, a Quest for Justice, and the World's Most Famous Detective Writer. The author is Margalit Fox and while the review is not exactly a rave, the case it discusses is certainly an interesting one for all fans of mystery fiction and/or true crime.  Just click the link to read.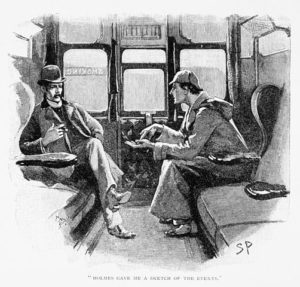 And please don't forget to look for my latest McCabe/Savage thriller, A Fatal Obsession, coming out on August 21st and available for preorder now!
Follow me on Twitter or Facebook for more details!
(Images from The Strand Magazine, original publisher of the Sherlock Holmes cases)