Thursday, July 5th, 2018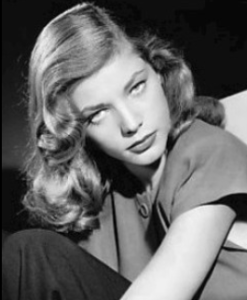 As a self-professed old movie buff and a writer of half a dozen murder mysteries and suspense thrillers, I was recently amazed by how many of the films named by online magazine Paste as the hundred best Noir Movies of all time I hadn't seen.  As I went down the list there were almost none I hadn't heard of and been meaning to see. But there were dozens, even in this age of YouTube, Netflix and Amazon Prime (where all hundred of them are easily available for instant streaming), that I hadn't yet taken the time to actually watch.  I determined yesterday, after scrolling down the list, to correct this obvious lapse in my "noir education" and to make the effort to see them all.
I started with one of the most famous of the lot, director Howard Hawks' 1946 black and white classic The Big Sleep. A publication called Paste Magazine ranked The Big Sleep number 2, in other words the second best of the best one hundred. And the British newspaper the Guardian ranked it number one its list of the best. Both clearly considered it one of the best film noir ever produced. The film was based on the first novel ever written by the iconic detective fiction writer Raymond Chandler. While Chandler is justly famous for his work in the genre, it is less well known that he only started writing detective fiction, mostly for pulp magazines, at the ripe old age of forty-four in an effort to survive after being fired from his job as an oil company executive at the beginning of the Great Depression.  Still Chandler, along with Dashiell Hammett and James M. Cain is considered one of the first and best writers of the so-called hard-boiled school of detective fiction.  His primary hero, Philip Marlowe along with Hammett's Sam Spade are probably the most famous fictional private eyes ever created. The Big Sleep was Chandler's first detective novel and was published in 1939.
Even though Time Magazine included The Big Sleep among the hundred best novels of the 20th century, it is not as well respected by most critics as his later efforts: Farewell My Lovely (1940), The Little Sister (1949) and The Long Goodbye (1953).  The plot is said to said to have been a cut and paste job from two of Chandler's earlier short stories.
The movie was produced in 1946. It was directed by Howard Hawks and, unknown to me until I started writing this blog, was that one of the film's three screenwriters was none other than William Faulkner. The movie starred forty-six year old Humphrey Bogart as Philip Marlowe and a very sexy, very young Lauren Bacall in the second of their four films together. The first was 1944's To Have and Have Not.
The magnetism of the two stars and obvious sexual attraction between the two was, to me at least, the best and most appealing part of the film. And, as just about every film buff knows, it was real. The two became man and wife about the time The Big Sleep was shot and roughly a year before the film was released.
Somewhat to my surprise, other than Lauren and Bogie I found the plot to be a confusing and a somewhat boring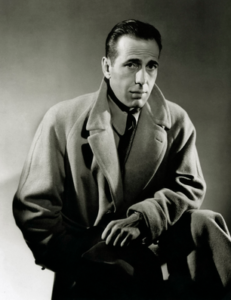 mess. I had a hard time keeping the characters straight.  Had a hard time following the plot. In fact, according to some critics, even while they were shooting, Bacall and Bogie weren't quite sure who was doing what to who and why, who was murdering who and why, and who was screwing around with who and why. According to Paste Magazine, "To Chandler, plot was less important than atmosphere and characterization. An ending that answered every question while neatly tying every plot thread mattered less to Chandler than interesting characters with believable behavior." Sadly, as a viewer I have to disagree. I like to be able to follow the storyline of a movie or, for that matter a novel. In The Big Sleep I found that really hard.  Still Bogart and Bacall are special and just their mutual electricity on the screen made the film worth watching for me.
And please don't forget to look for my latest McCabe/Savage thriller, A Fatal Obsession, coming out on August 21st and available for preorder now!